By utilizing CASBEE system (Comprehensive Assessment System for Built
Environmental Efficiency), asset values will be increased through labeling of buildings' environmental performance.
CASBEE Real Estate is a rating system developed as a method to easily evaluate environmental performance of existing architectural structures. We obtained A rank certification for presenting a case study of evaluation at Nippon Kanzai's building in Nishinomiya City. It was the first site accredited with the "CASBEE Real Estate" certificate. While proposing the knowhow to our clients, we strive to make social contributions in an environmentally friendly manner.
Characteristics of Nippon Kanzai's CASBEE
We are accredited by Institute for Building Environment and Energy Conservation (IBEC) as a CASBEE evaluation and certification body (Approved number: IBEC's institutional accreditation No.12) , with many in-house CASBEE real estate appraisers and an independent certification section in place.
There are two ways to apply; the applicant can either make a self-assessment with a CASBEE real estate appraiser and apply to a certification body, or have a certification body perform both the appraisal and the certification.
We offer service to improve management quality including energy-saving in the building to earn the points.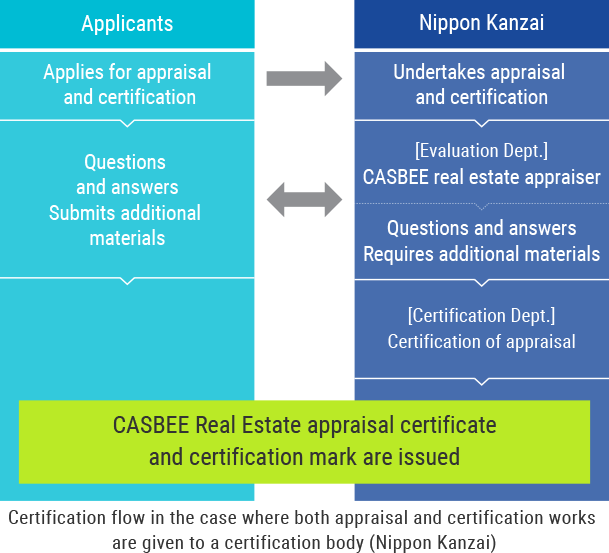 Nippon Kanzai's Engineering Service