Global environmental issues and building maintenance
We received ISO 14001 in 2004 and ISO 50001 in 2011. We are actively and continuously engaged in environmental conservation and energy management activities. Our goal is to sustain the value of buildings over the long term. Through making proposal to the clients on maintenance of functions and energy saving, we are involved in improvement of environmental problems.
We contribute to the creation of a safe, secure, and comfortable environment by having every employee pay attention to the environment in every business activity such as building management and engineering.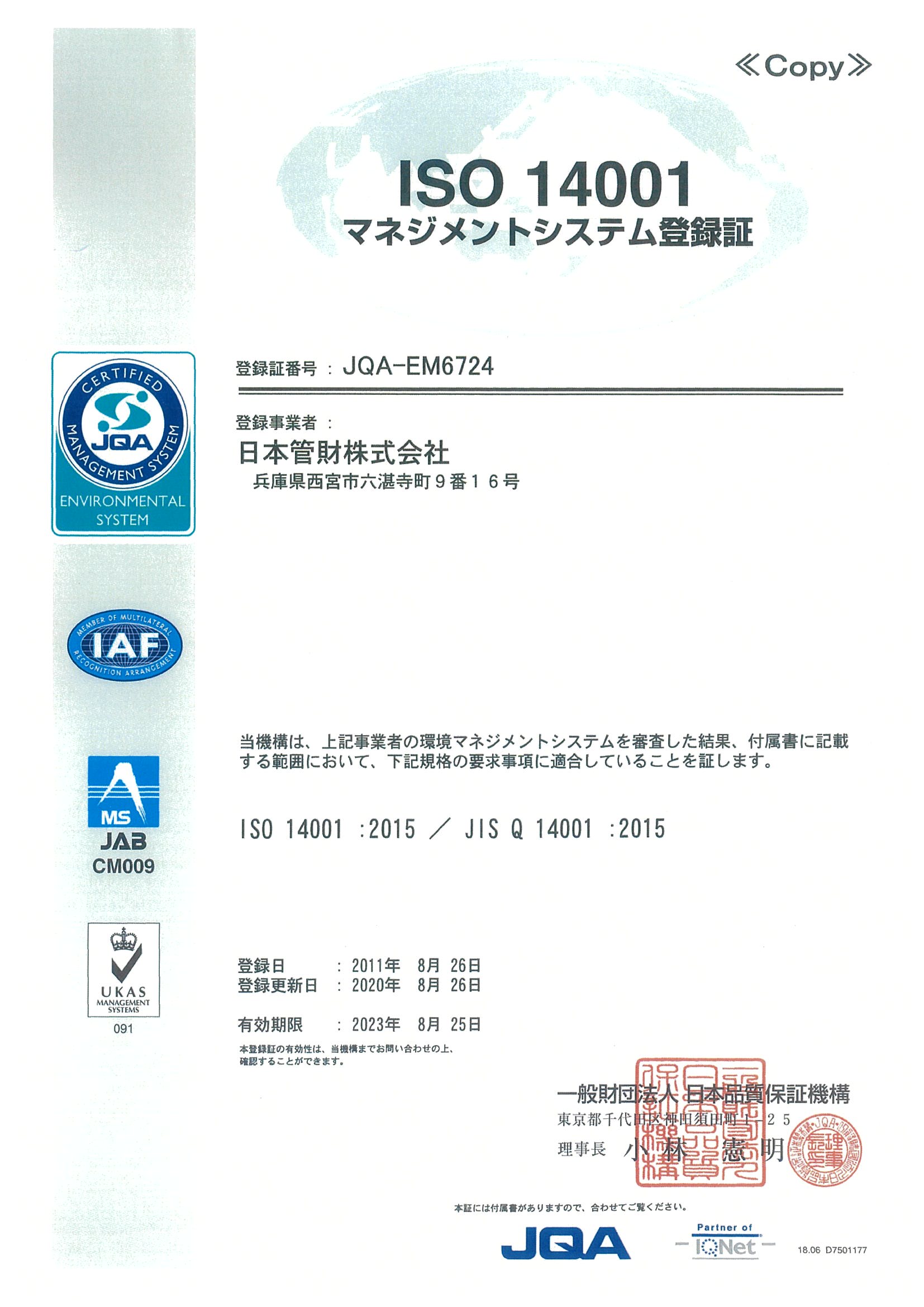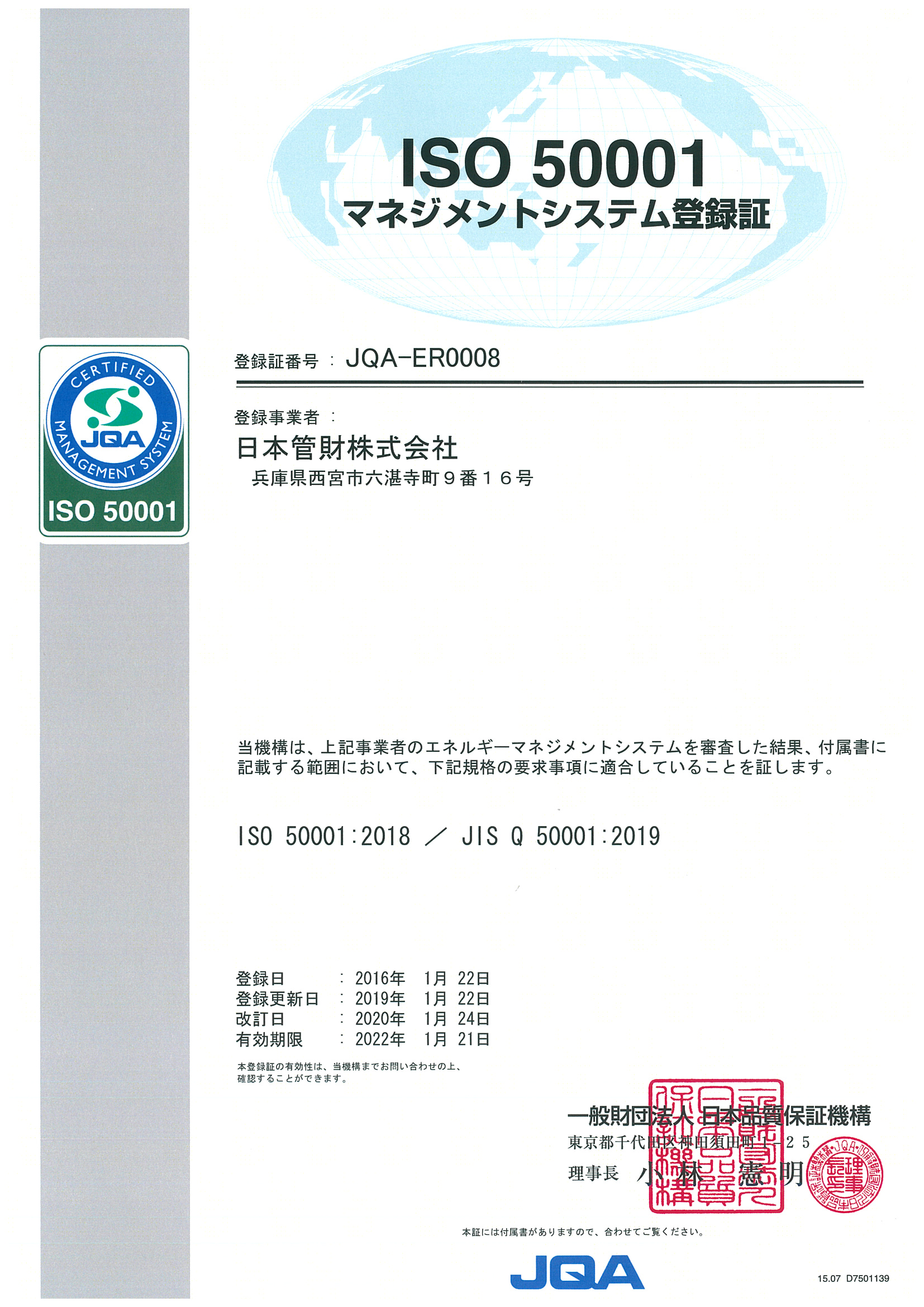 "Environmental policy" of Nippon Kanzai Co., Ltd.
In all our business activities and services to our customers, we take the environment into account and contribute to creating a safe, secure and comfortable environment.
We set objectives and targets for our environmental activities, check our performance and make continual improvements.
We are committed to reducing waste and the depletion of resources by "reducing", "reusing" and "recycling", as well as saving resources, energy and money, while providing these services to our customers.
We are committed to raising awareness of environmental protection through environmental education and awareness raising activities, including among our employees and related partners.
In addition to complying with environmental laws and regulations, we are committed to improving our management of the environment by establishing our own controls and regulations.
We review our environmental management system as necessary and make continual progress to improve our environmental performance.
※ This environmental policy is
reviewed and maintained by our management.
informed to all employees and others working for the company.
published externally through our website or other means and made available to relevant stakeholders.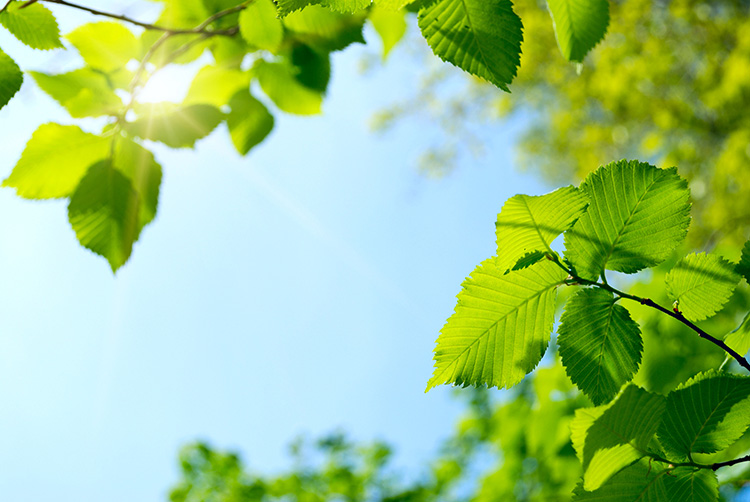 "Energy Policy" of Nippon Kanzai Co., Ltd.
We continuously strive for efficient use of energy and energy reduction in all our business activities, including corporate activities and services to the clients.
We set energy objectives and targets for the promotion of energy management system, review them periodically, and strive for continuous improvement of energy performance and system.
We strive to provide information and resources necessary to improve energy performance.
While complying with laws, ordinances and other requirements agreed to by our company, we strive to improve our management by having in place voluntary management structure and regulations.
We strive to achieve a system, and introduce products and services that are highly energy efficient, as well as to positively offer them in our proposals for services to the clients.
We inform employees that our goal is an efficient use of energy in business activities.