Nippon Kanzai's engineering service improves building's asset value and profitability
A group of engineers, who know every detail of buildings, make excellent use of their advanced expertise and knowhow. They provide any and all engineering services at one stop that are necessary to maintenance of important properties, including periodic inspections and building diagnosis, repair planning and implementation.
They address the issue of "lifecycle cost" of buildings in order to enhance asset values and profitability. With their reliable judgement and technical capabilities, they give full support to the building owners.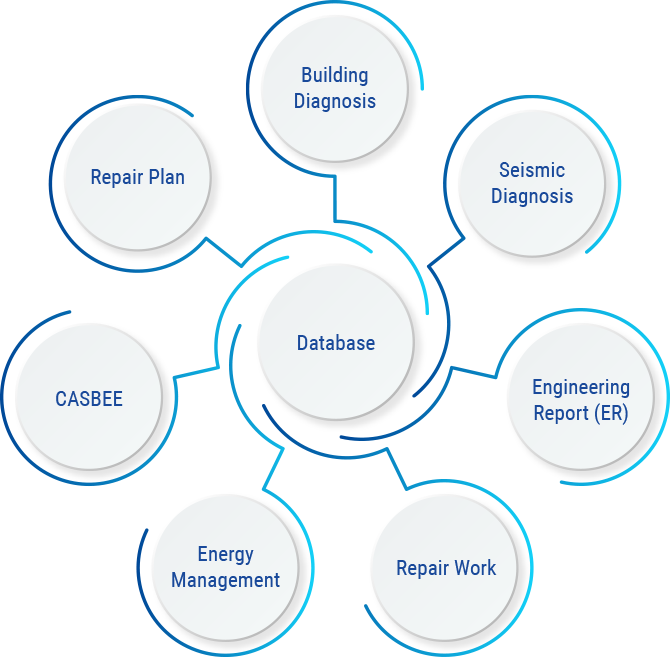 Place the cursor over each item to display description.