Australian strata management is equivalent to condominium management and HOA management. PICA, Prudential Investment Company of Australia Pty Ltd, is the largest player and they became one of our group companies in 2013. This marked Nippon Kanzai's firm global footprint. Currently, Nippon Kanzai and Fexco jointly run PICA.
PICA provides services such as running annual general meetings, accounting, collection of levies, repair and construction work arrangements and building compliance to approximately 11,100 owners' associations which consist of 201,000 lots.

PICA accounts for approximately 8% share of the entire Australian market and PICA is ranked number one in the industry in Australia.
Company name

Prudential Investment Company of Australia Pty Ltd.
Founded

October 4, 1948
Capital

Approx. 28 million AUD
Main business

Strata management, Debt collection
Head office
location

Sydney
Main bases

All over Sydney, Melbourne, Brisbane, Cairns, New Castle, Southport, Hawthorne
Number of
employees

Approx. 740 people(As of the end of December 2017)
Under
management

Approx. 201,000 lots, 11,000 associations(As of the end of December 2017)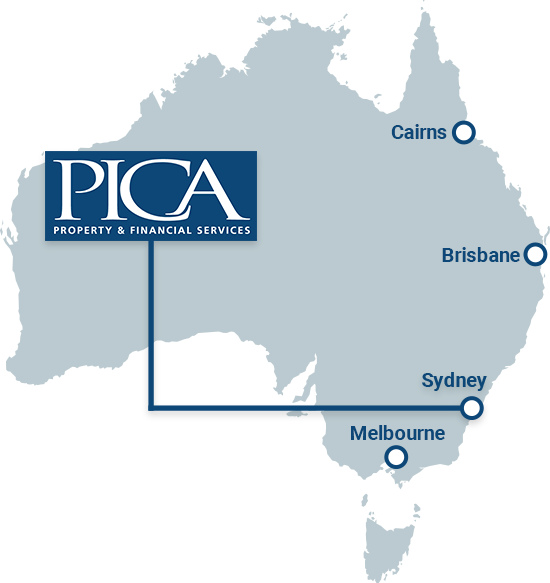 Fexco, our co-shareholder, is one of the world's most established fintech organizations. Headquartered in Ireland, it has operations across Europe, the Middle East, Asia-Pacific, North America and Latin America.
While PICA has grown by way of acquisition, we share our emphasis on client retention and staff retention. We aim at further growth as a global corporate group by sharing expertise and cultivating corporate culture through participation in working abroad programs by young managers and executives.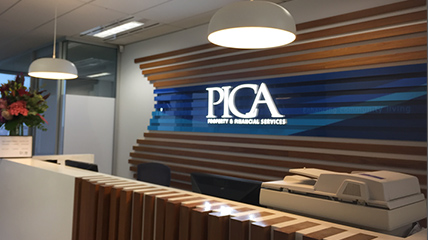 In 2017, Nippon Kanzai group entered the California market. Keystone Property Management LLC (Keystone) mainly operates in Orange County, an area known for high-end and exclusive residential developments. Through embracing Keystone as a group company, our business operations expanded to North America.
Keystone mainly manages luxury residential developments called "gated communities" in Southern California, such as in Orange County. "gated communities" are horizontal developments of high-end detached houses and luxury apartments on vast premises enclosed by walls and gates. Keystone provides home owners' associations with services such as running annual general meetings, accounting and on-site management.

Keystone has grown by offering detail-oriented and high-quality services targeting large luxury residential developments, independent of price competition. They currently manage close to 70,000 units encompassing over 300 HOAs. Excluding HOA management companies operating within the corporate umbrella of major companies, it is ranked within the top ten players in the Southern California market.
Company name

Keystone Property Management, LLC
Founded

September 15, 2016
Main business

HOA management, etc.
Head office
location

Irvine California, USA
Main bases

Southern California, mainly Orange County
Number of
Employees

Approx. 210 people(As of the end of December 2017)
Under
management

Approx. 70,000 units, Over 300 HOAs(As of the end of December 2017)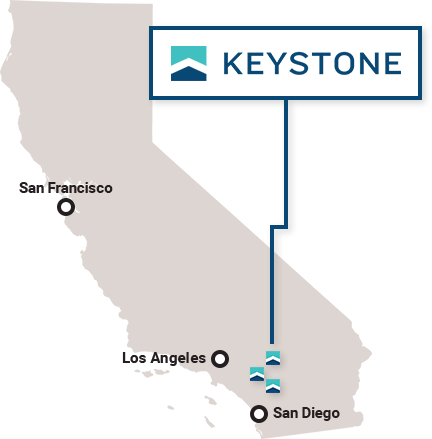 With our capital participation in Keystone, Keystone has renewed their IT system to improve business efficiency. Further, they are considering management of high-rise apartments leveraging off our experience and expertise in managing high-rise properties.
In 2020 Hawaiiana Holdings Incorporated, a company that manages high-rise condominiums in Honolulu and luxury residences in Maui, was added to Nippon Kanzai's lineup of overseas group companies and will contribute to further global expansion.
While Hawaiiana takes pride in its high brand image as a well-known AOAO ("Association of Apartment Owners") management company, it is also an "at-home" local based company that refers to its employees as "Ohana", which means family in Hawaiian. In business since 1964, Hawaiiana has established a strong presence in Hawaii, a world reknown island which attracts tourists and wealthy people from all over the world.
Company Name

Hawaiiana Holdings Incorporated
Establishment

September 24, 2008
Main Business

AOAO management
Head Office

Honolulu, Hawaii, U.S.A.
Branches

Maui, Hawaii, Kauai islands
Employees

Approx. 240 as of December 31, 2019
No. of Lots under Management

Approx. 107,000 lots, 770 associations as of December 31, 2019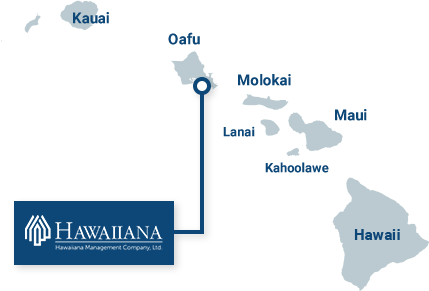 Incorporating the management know-how we have cultivated through overseas expansion as well as the technical skills acquired from a diverse array of building management experience, we aim for further expansion in Hawaii and its continuously growing economy.