Nippon Kanzai's thoughts on optimum quality
We guarantee quality and safety to our clients through a multiple monitoring systems that examines from two aspects: "inspection" by the Quality Control Department and "monitoring" by engineers thoroughly familiar with each field.
We check and audit compliance on site regularly. We hold various study sessions and encourage on-site staff to acquire public qualifications and hold various study sessions to improve technical skills and awareness.
We also comply with the quality standard prescribed in ISO 9001. Quality Control Department and other sections work together to maintain and improve service quality on a continuing basis.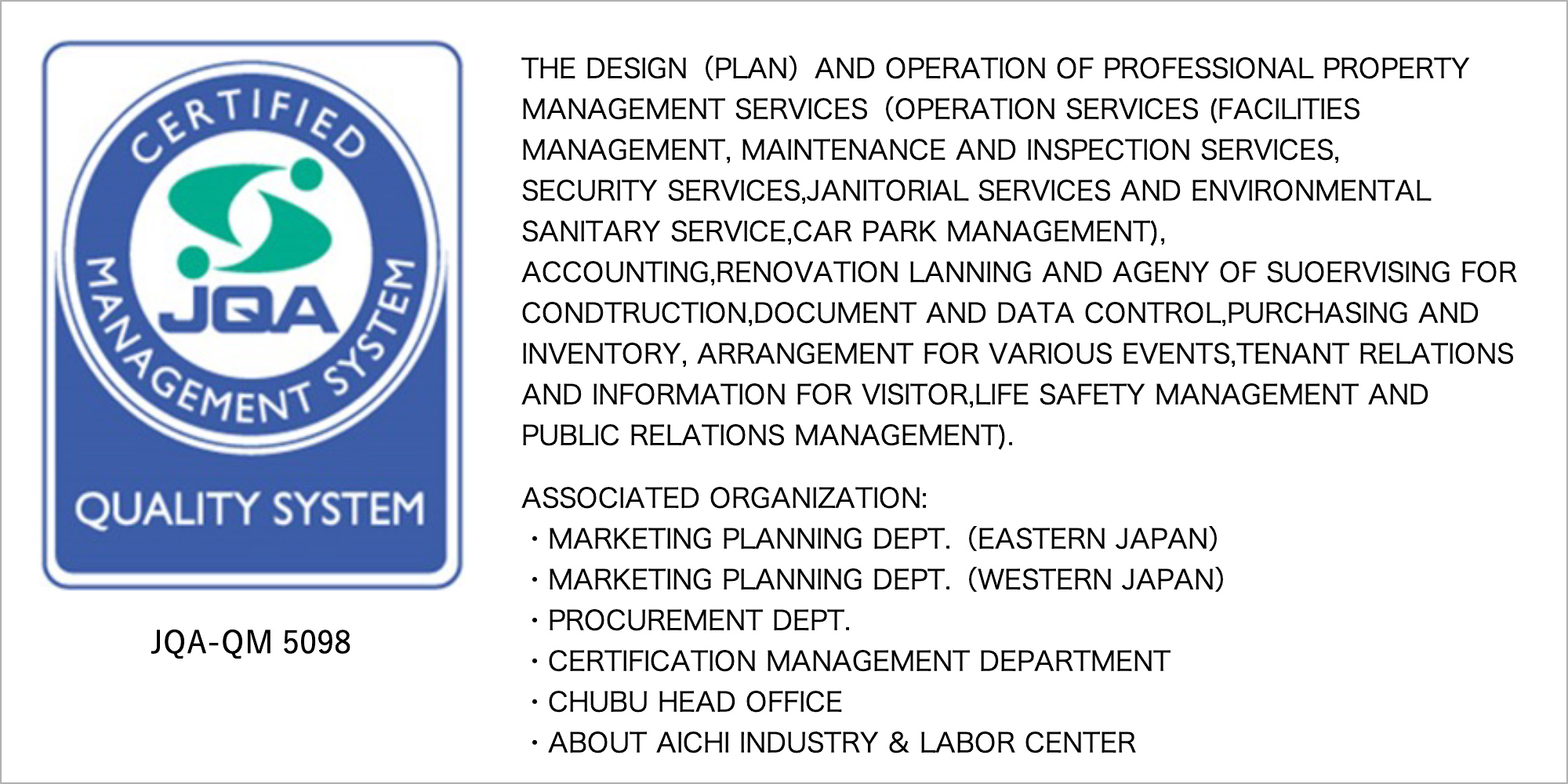 "Quality Policy" of Nippon Kanzai Co., Ltd.
We continue to provide high quality services in a spirit of co-existence and co-prosperity with our customers and in precise response to their needs.
With its advanced technology and responsiveness, we continue to pursue "the best building management" and achieve improvements in asset valueand profitability from the perspective of optimising building lifecycle costs.
We develop our human resources to achieve the intended results of our quality management system (quality assurance and customer satisfaction) and to provide superior services.
We meet the requirements of our customers and comply with the relevant legal and regulatory requirements.
We review our quality management system on a regular basis to ensure continuous improvement.
※ We display posters and post on POSSibility to ensure that this quality policy is understood and applied by all employees.
We publish this policy on our website and made it available to external stakeholders.