Nippon Kanzai's thoughts on optimum quality
We guarantee quality and safety to our clients through a multiple monitoring systems that examines from two aspects: "inspection" by the Quality Control Department and "monitoring" by engineers thoroughly familiar with each field.
We check and audit compliance at the site regularly. We hold various study sessions and encourage on-site staff to acquire public qualifications and hold various study sessions to improve technical skills and awareness.
We also comply with the quality standard prescribed in ISO 9001. Quality Control Department and other sections work together to maintain and improve service quality on a continuing basis.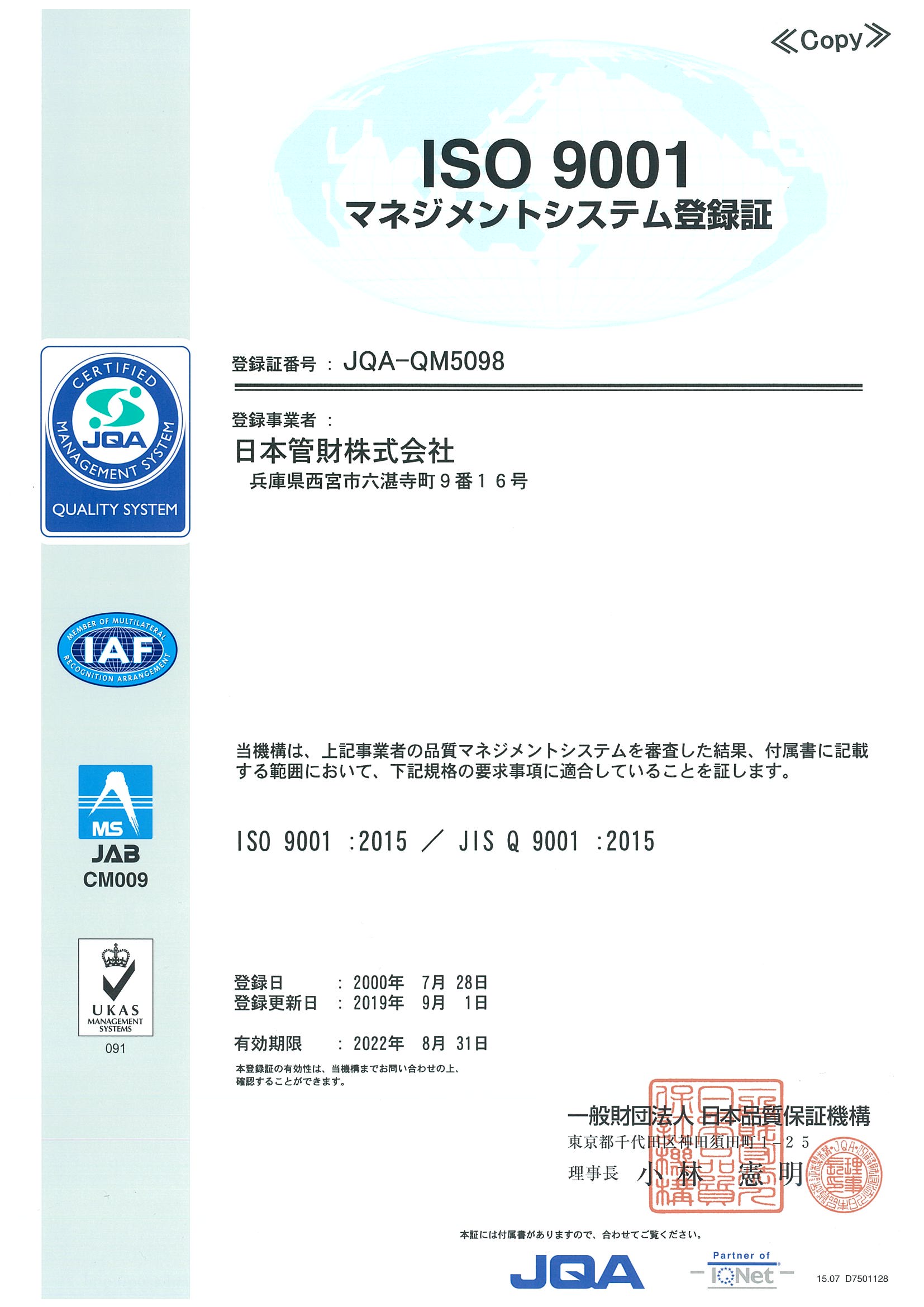 "Quality Policy" of Nippon Kanzai Co., Ltd.
Nippon Kanzai shall continuously provide high-quality services tailored to customers' needs based on the concept of achieving mutual benefit with customers.
With our cutting-edge engineering skills and application capabilities, we continue to pursue "Optimal Building Management" and improve asset value and earnings of buildings by optimizing life-cycle cost of buildings.
Company-wide quality targets

Obtain customer confidence and raise customer satisfaction.
Engage in close communications with customers to precisely understand customers' needs.
Develop human resources who are capable of providing high-quality services.

We satisfy customers' needs and comply with legal requirements.
We aim to continuously improve our quality management system by periodically evaluating and reviewing this "Quality Policy", related rules and management structure.