Nippon Kanzai Group
Nippon Kanzai Group consists of group companies that are specialized in different fields such as asset management, property management and facilities management/building maintenance, as well as That are specialized in specific types of buildings or in specific services.
By further improving our expertise in alliance with domestic leading companies, we strive to enhance our Professional know-how.
We offer optimal solutions in every aspect of real estate such as ownership, operation and management.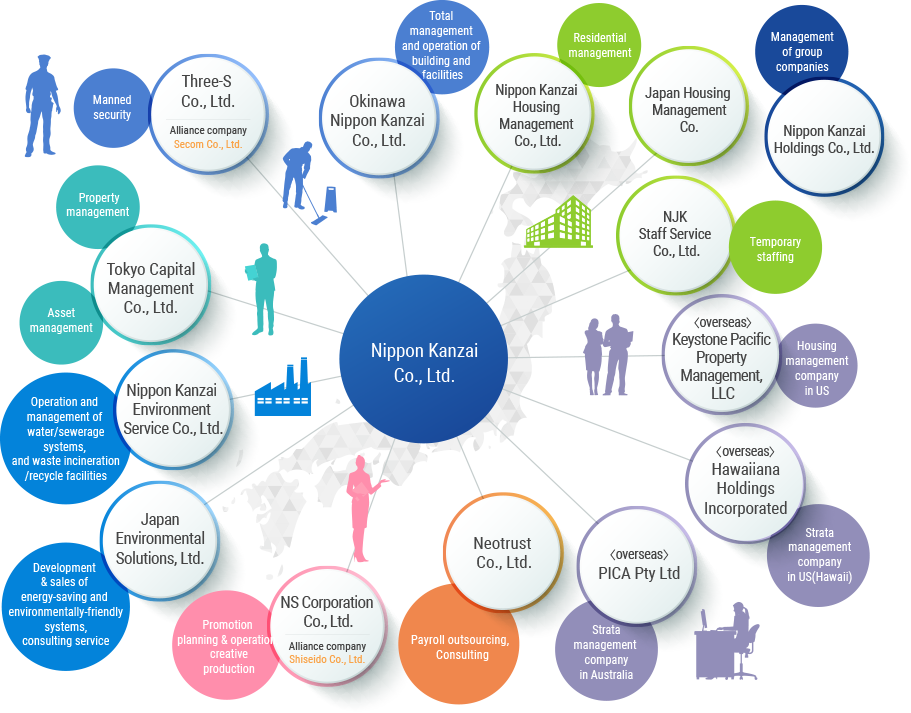 Click the company's name to jump to its corporate site.